Sat Jan 25 2020 8:30 AM to 5:00 PM
2020 Candidate Training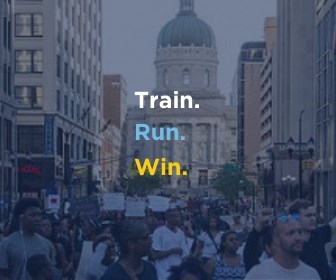 Join us and the National Democratic Training Committee at our Blue Bench Training for candidates and potential candidates, campaign staff and volunteer staff, and local party infrastructure on January 25 at the IVY Tech Conference Center for all the tools and tips you need to launch a successful campaign or create and build infrastructure for your local party.
More women, first-time candidates and young people have stepped up to move Indiana forward. If you're ready to do the work, let us help you get started.
Registration begins at 8:30am and the training runs to 4:45pm. Breakfast and lunch will be served.
2820 N. Meridan St
Indianapolis, IN 46208
https://www.indems.org/
Get Driving Directions